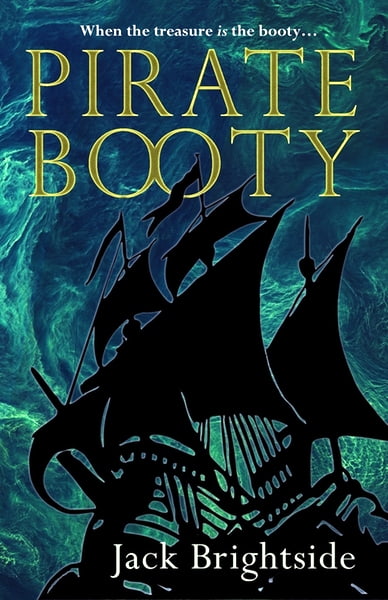 ---
Pirates aren't supposed to get lovesick.
Yeah, well tell that to the Dread Pirate Captain Louis, master of the good ship Boattega.
Unaware he's already stolen the dread pirate's heart, Captain Montgomery Montgomery, ambitious head of the anti-piracy task force is intent on reforming the sexy bad boy.
What happens next includes a shocking lack of boundaries, inexperience in love, a bitey pet possum, prison breaks, mermaids that won't leave and then kind of do, and the promise of Spanish treasure.
And pirate booty. A lot of pirate booty.
And isn't that the real treasure?
High seas adventure, Pirate Booty is Jack Brightside's first novella with Improbable Press. (Take a taste right here with a sneak peek inside.)

Fiction, LGBT+, Adventure, Romance, Novella, Pirates

Praise for Pirate Booty
"This book is hilarious and full of queer pirates,
what more do you need in life?…Let yourself get sucked
into this laugh out loud tale of hunting for booty."
— Bo Starsky

"Irreverent, modern, authentic, shocking,
sexually active from the first scene to the last"
— J. Maxwell

"A really fun read"
—Maddie C
"Laugh out loud funny moments"
—Timothy C
---
Share this Product
---
More from this collection