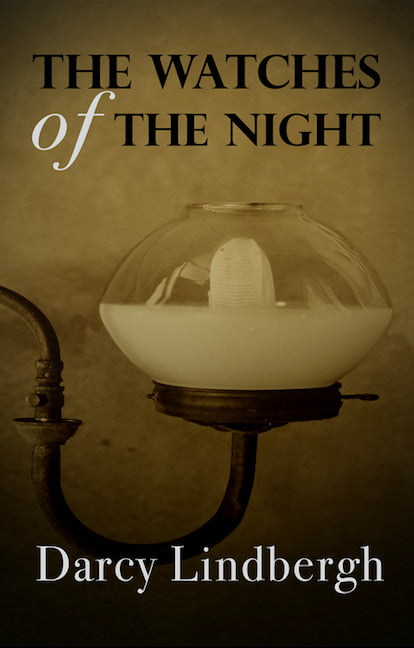 ---
"A story of friendship, partnership, secrets,
loss, and, most of all, love in its many forms"
Night falls, and London comes alive.
Sherlock Holmes has dedicated his life to uncovering the things that happen in the nights, but he has his own secrets hiding in the shadows, too.
As Dr John Watson begins to understand the shape of Holmes' secrets, he starts to understand his own, and together Holmes and Watson must navigate the dangers of the intimate nights they spend together – and the ones they don't.
The Watches of the Night is writer Darcy Lindbergh's first novella with Improbable Press.
Praise for The Watches of the Night
"Darcy Lindbergh's prose is, by moments, almost lyrical. Her
Watson's voice is perfect in its almost desperate honesty"
— Claudia's Reviews
"As with all stories by Darcy, this was delightful"
—  Shannon
"I read [this] in one sitting, and it was wonderful"
— Selena

"A tale that ought to find its way onto the
bookshelves of many a Sherlockian"
— Jennifer, Goodreads

"I've read all the Conan Doyle and this book could
easily have been mistaken for a long lost original!"
— Cindy Delbridge Winslow

---
Share this Product
---
More from this collection