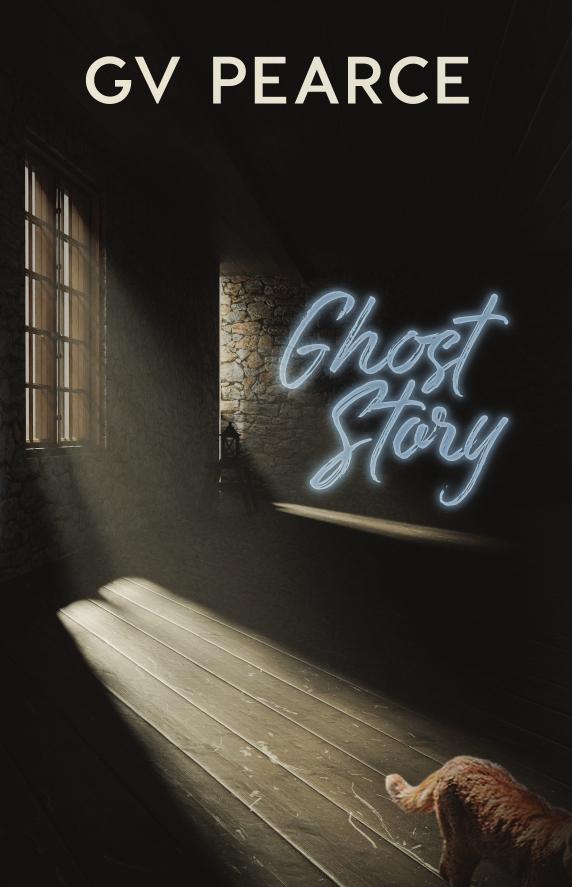 ---
"Beautifully told"
John Watson loves his husband, but he'd like Sherlock Holmes to leave this case alone. 
They're supposed to be taking a break from London. From work. But then again, when has Sherlock's brain ever taken a holiday? And honestly, the strange disappearance of Gloria Evans bothers them both—though for very different reasons.
Not every one of Sherlock's cases is high stakes.
Not every case is a matter of life or death.
But sometimes it is.
Take a sneak peek inside Ghost Story, and then ask yourself, do Sherlock Holmes and John Watson have a ghost of a chance in solving what happened to Gloria Evans? Find out in Ghost Story, by G.V. Pearce.
5-star Praise for Ghost Story:
"A ghost story, beautifully told..."
— Ali Coyle
"A lively, delightfully atmospheric and intricately
detailed modern Sherlock Holmes book…I devoured
it in one go. Unputdownable."
— Julian Stuart

"Beautifully constructed… This book is a story about
acceptance…of bad things, sad and painful
things, but also about acceptance of
gifts, and impossible luck."
— Božena Čechalová
"The characters come alive"
— Sharon Wells

"Oh, this book!"
— Claudia
---
Share this Product
---
More from this collection