• Jamie Ashbird • Janet Anderton • K Caine • Tim Richards • Wendy C Fries • Working From Home
When All of This™ first began, I edited a Spark newsletter about working from home. That issue is chocka-block with tips from the experienced and neophyte on Getting Stuff Done when all the doing happens from the dining room table, or a corner of the couch. The tips were so great that I asked for more and more is what I got, so here, hot of the home presses are a half dozen tips to help you focus even as Fido barks and social media siren songs. How Do You Work From Home (Some Answers Involve a Tomato and a...
---
• Janet Anderton Art • Valentine's Day • Wendy C. Fries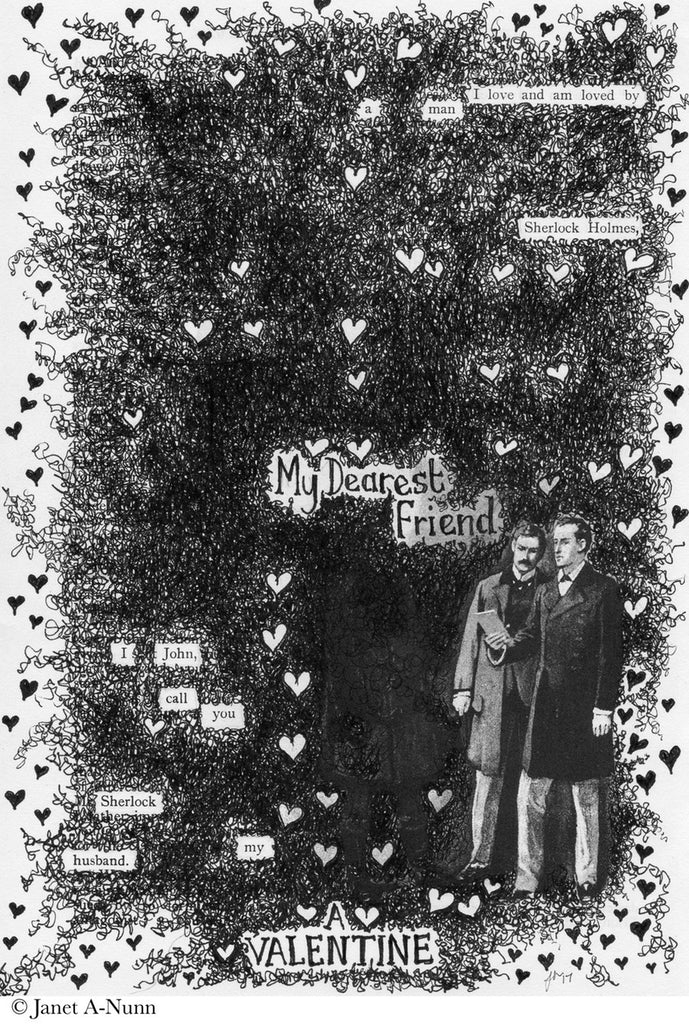 Desire is a funny old thing. Especially women's desire. Wait? What? Women have…desire? Really? So. A couple years ago. In London. I went to the Wellcome Collection's exhibit on sex. The exhibit covered many things, including the Masters & Johnson and Kinsey studies on human sexuality. For this exhibit the Wellcome summarised some of the findings of that research and one of the key findings of both studies, one of the main touted revelatory findings was: Women have sexual desire. Holy god damned hell I flew so far off the handle after I read that that I may still be...